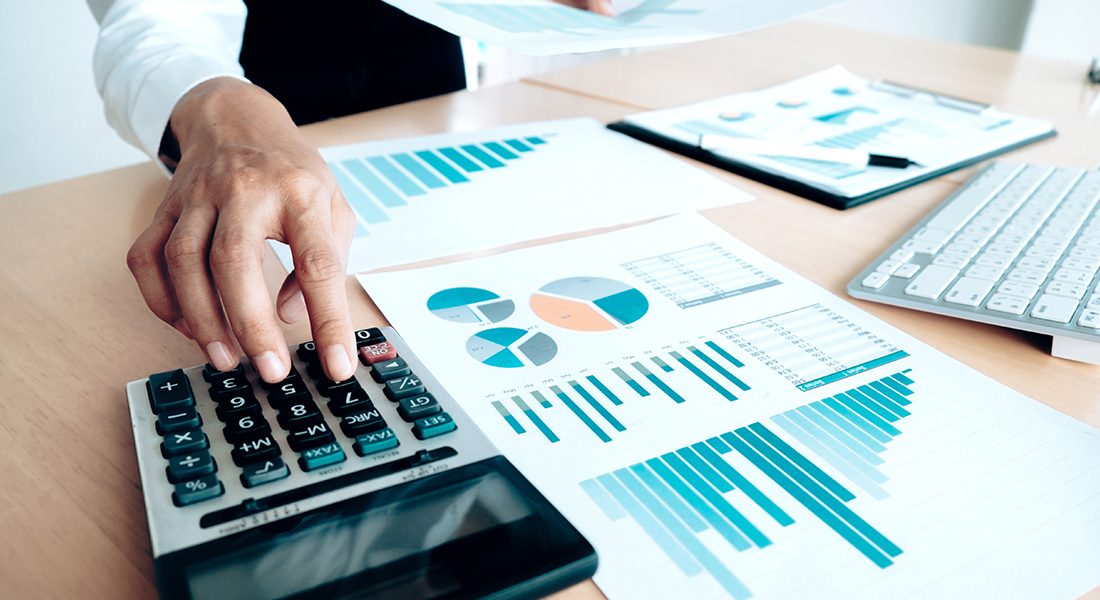 04 Oct

Financial Services

Now that you've decided to implement CRM into your system, you will definitely be bombarded by the various demands of your stakeholders. A CRM will bring together people of various responsibilities and backgrounds. To wit, here's how to make sure that you hire the perfect CRM consultant for your financial services and why you should.

For banking, insurance, and private wealth management, Everblue Tech Advisors have designed, supported and developed financial-based CRM applications. Our consulting services include implementation, integration, testing, deployment, and support of various solutions.
How Everblue Tech Advisors help Automotive Industry?
Prioritize user convenience
The truth about CRM consulting is that no matter how sophisticated it is, there is still a probability that your marketing and sales teams will still question your decision to get a CRM consulting software. In order to clear any doubts that anyone might have, make sure that you have a CRM consultant that is able to enthuse these doubting people about the new system through its exceptional and transparent usability.
This criteria actually has a pretty simple logic behind it. If it is inconvenient to use your system, then the people that are actually supposed to get benefits out of it would most probably end up sabotaging, and this will lead to them going back to their spreadsheets and notepads. In the end, you'll find that the ROI that you expect to get from the implementation of this software would keep reducing every single day.
When you're tapping into the portfolios of various prospective CRM consultants, make sure to keep an eye out for any signposts that can point to their ability to raise the buy-in rates of your users and exceed the default interfaces.
Organizations such as banks, insurance companies, private wealth management companies and other service providers realize the advantages of CRM. Customer relationship helps them to acquire new and valuable customers, it also helps them to keep existing clients and maximize their lifetime values
We know you may be wondering, why on earth should the financial services choose CRM; below are the reasons why CRM is the best tailor suit made for them
CRM helps them to identify the customers "buying patterns" and encourages them in choosing the best strategy
It helps them in solving issues rapidly and more efficiently
It keeps their client data safely
It encourages them in getting more sales.
A proper understanding of sales
The spine of CRM- both as a technological innovation and as a discipline on its own- in sales, and it is not your job to teach your CRM consultant about them. It is a dream come true for you to have a professional that has a steady background in presales (or even sales themselves), but you will most likely be better served by someone who is able to see your sales cycle inside out and provide a proper translation of it into the functionality of your CRM.
A consultant that is knowledgeable will not only be able to avoid these undercurrents but also be able to minimize the time taken for projects on both ends in two ways:
By eliminating the educational stage that comes before the start of the actual project, and
By avoiding a possible rework of the system due to the discovery of certain inconsistencies in the adoption of the system.
Look for expertise in your niche
Here, the customer relationship management is crucial.
Every word in that term ends up meaning something different, and its meaning to your firm will depend on the industry you belong to. The distinctions in these meanings must find a way to reflect in your CRM system. In order to get it right, it is important for your prospective CRM consultant to have a proper understanding- both in practice and in theory- of the requirements of your niche.
In order to identify how aware they are of your industry, make sure to go through their portfolio, ask for any briefings that they have, look for professional phrases and the contexts that they are being used in the documents. A well-versed consultant- as soon as they get onboard with you- will be able to provide a lot through the amalgamation of both their business and technical acumen in order to deliver a solution that it's tailored to your needs and which will be geared towards developing a service that is fulfilling.
Never neglect CRM theory
Beyond the technical supremacy that you can see in a prospective CRM consultant, you should make sure that there is a solid CRM theory that reveals their solid practical experience. This will see to it that you get the solution that is able to push your business forward according to the principles of the trade. You'll essentially be running your CRM strategy on facts, and not just mere assumptions.
Recent Implemented Solutions
Investment Management Software – Improve engagement with clients and shareholders. Reduces regulatory compliances cost, also mitigates market and operational risks. Improves the efficiency and effectiveness of account processing. Pre-built data analytics to harness new growth opportunities.
Custom Lending Software – Manage multiple types of loan accounts under one system including mortgage, student loans, revolving loans, and asset-based loans. The software supports automated processes and includes hard and soft collections. Custom modules for quote management, proposal management, contact management and accounting.
Asset Management Solution – Ability to scan both barcodes or RFID tags, track as much or as little information as you need. Add unlimited locations, regions or buildings as you want. Every change is logged in the system for tracking detailed history. Complimentary Mobile App to manage your assets on the go.
Improve Customer Experience – Our Customer experience consultants will guide you through a variety of solutions for customer experience management helping to choose and implement the most suitable ones.
Maintenance and Support – In case you need a dedicated IT team to upgrade your banking software, we can ensure support and maintenance services.